More than a Job
Whether you're a physician, nurse, therapist or social worker, Cosmo has job opportunities that enable professionals to use their specialised knowledge to make a meaningful difference in the health and quality of life of our patients. Working at Cosmopolitan Hospital, you will be part of a talented, caring, dedicated and innovative team committed to improving the lives of our patients and their families, our communities and humanity.
Cosmopolitan Hospital is a caring and compassionate organisation where the safety and wellbeing of our people is a vital component in enabling us to deliver high quality patient safety and care.
No Suitable Openings?Upload your Resume Now!
What happens after you submit your resume:
Our Recruitment Specialists will look over your resume with the job requirements in mind
Many resumes that we receive include important skills that we often look for. Your resume will be added to our database and when there is a match between your skills and experience and a job, we will contact you.
The Cosmopolitan Hospital, started in 1982, is a 360-bedded Multi-Specialty Hospital located in Trivandrum, the capital city of Kerala, India.
Read More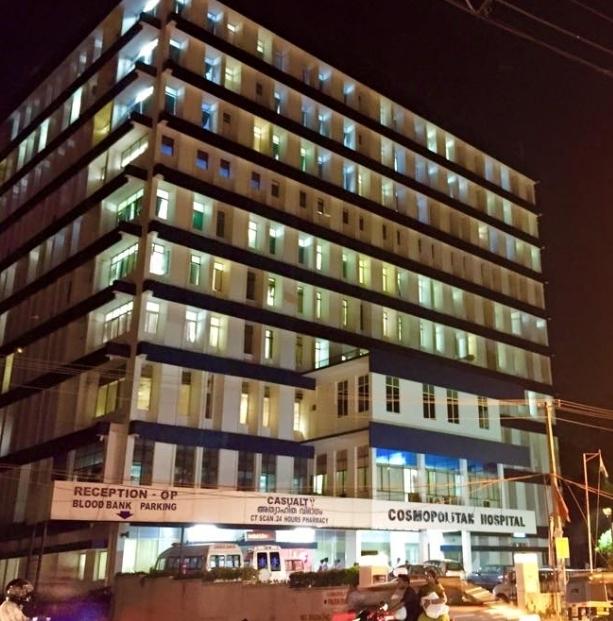 Very good opinion about the hospital. Especially doctors, sisters and cleaning staff

Special word of thanks to all nursing staff and doctors for their dedicated service.

The treatment and advice provided by my doctor was very satisfactory. Because of this my illness has reduced a lot. Thank you.

One of the Retro hospitals in Trivandrum from the late 70's, which was started by a group of retired doctors from the Medical College of Trivandrum. Provides good facilities for the patients with very well maintained and healthy system of medical treatment surrounding.

Excellent hospitality by all nurses and proper advice from the doctor. Nursing staffs need to be appreciated.