Management Team
The management of the hospital is governed by a team of professionals with experience and reputation in patient care and general management, finance and administration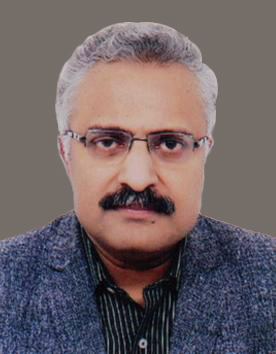 Mr. ASHOK P MENON
CHIEF EXECUTIVE OFFICER
---
Mr. Ashok P Menon (Chief Executive Officer) is a qualified professional with his Master of Business Administration in Health Care Management. He has more than 30 years of experience in Banking, Finance and Management. He also has an MBA in Banking and Finance. He is a Certified Associate of Indian Institute of Bankers. He is heading this institution from January 2016. His extensive experience in setting up and managing business operations makes him a proactive and a proven leader who drives the team to achieve greater heights and guide them in facilitating their overall development. He is in charge of the overall management of the hospital and ensures the hospital practices are in line with the strategic direction set by the Board of Directors. He is a wonderful team player with impeccable leadership, Project planning & implementation skills.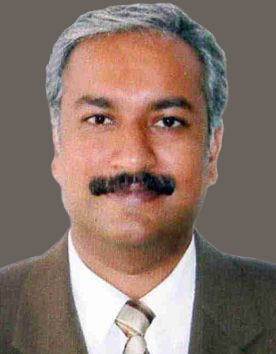 Dr. ABRAHAM THOMAS
CHIEF OPERATING OFFICER
---
Dr. Abraham Thomas, holds a Masters Degree in Orthodontics and Dentofacial Orthopaedics , and has more than 20 years of experience in healthcare industry in India and abroad. He strives to deliver continuous quality improvement processes and oversees day to day operations of the hospital including facility management, inventory, resource management and allocation, optimisation of cost and other vital areas which paves the way to elevate the hospital to the next level. His professional and management skill adds more flexibility to day to day operations of the hospital. He is also a former Professor and Head of Department and Examiner at various dental colleges under Kerala University of Health Sciences, Rajiv Gandhi University of Health Sciences and MGR Medical University. He holds a business analytics certificate and is also an avid sportsman.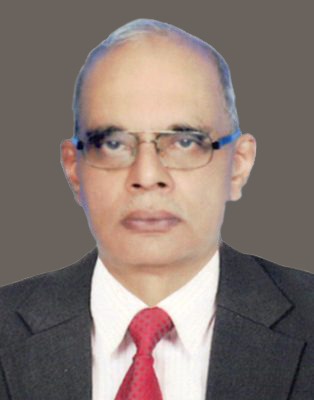 Dr. SRIKUMAR RAMACHANDRAN
CHIEF OF MEDICAL SERVICES
---
Dr. Srikumar Ramachandran, is the Chief of Medical Services & Medical Superindentent for the past 20 years. He is a Senior Consultant Urologist at Cosmopolitan Hospital. His knowledge and skill both in the field of Quality Health Care and its Administration is one of the key to our success. As a member of the core Strategy team, focused on aligning the organizational interests by exploring profitable investment opportunities, expansions/acquisitions. Experienced in researching, conceptualizing and designing new healthcare solutions/products to gain the competitive advantage in the healthcare market, followed by analysis of their financial and operational viability. Specializing in formulation of business proposals, establishing liaison & coordination with various stakeholders for smooth implementation & optimal utilization of healthcare projects. Particularly interested in working on innovative healthcare models for increasing access & affordability.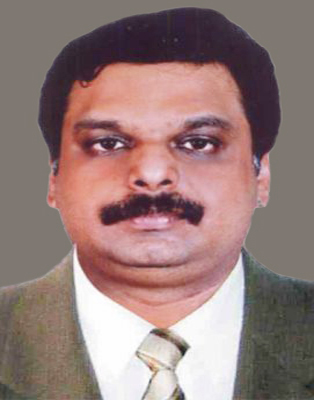 Dr. MADHU K
ADDL. CHIEF OF MEDICAL SERVICES
---
Dr. Madhu K is the Director of Critical Care department and Senior Consultant in Pulmonary, Critical Care and Sleep medicine in Cosmopolitan hospital. He offers expertise in Pulmonary and Critical Care Medicine, Allergy, Sleep and Breathing linked disorders. He has amassed immense knowledge in his field through different training programs encompassing distinct areas in Pulmonology. He utilizes his broad experience and knowledge towards extending strong support and therapeutic procedures to patients. He is responsible for heading the Quality cell and adhering to all NABH/Quality protocols/SOPs. He is also involved in developing, implementing and monitoring procedures, policies and performance standards for Medical, Nursing, Technical and Administrative teams. More over, updates with latest technological developments in the field of Healthcare.
Mr. SUBASH N K
GM - ADMINISTRATION
---
Mr. Subash N.K, in addition to his Postgraduate qualifications in Management and Hospital Administration, is also qualified in Legal studies. He has 18 years experience in the Indian Air Force in the areas of Administration, Management and HR and 2 years experience in the Institute of the Chartered Accountants of India, Trivandrum Branch, where he was into Management, Administration, HR and Teaching. He was awarded with Commendation while serving in the Indian Air Force and, the Institute of the Chartered Accountants of India, Trivandrum Branch bagged for the first time in its history, the All India Best Branch Award under his short tenure.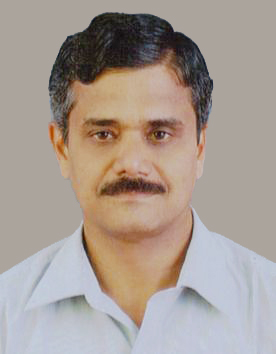 Mr. JAYAKUMARAN NAIR D
GM - FINANCE
---
MR. D. Jayakumar (General Manager Finance) is a qualified Cost and Management Accountant with expertise in Finance, Accounts, Auditing, Management Accounting, Budgeting and MIS. He has more than 3 decades of post qualified experience especially in Finance and Accounts both in Government and Private sector organizations including 10 years engagement in health care towards Financial Planning, Forecasting, Budgeting, Costing, Pricing and in Management Information System (MIS).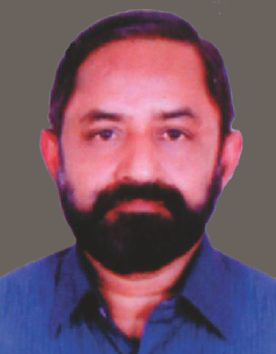 Mr. ANTONY JACOB M
GM - HR
---
Antony Jacob has proven track record in the field of Human Resource Management. He is capable of handling all sorts of industrial relation issues both in Private and Government organisations and has formulated unique schemes for the welfare of employees. Antony has sound knowledge in practical aspects of all labour laws. He is a member of Minimum wages Advisory committee & Industrial Relations Committee for Pvt Hospitals, National Institute of Personnel Management Kerala chapter